2023 Wedding special Offer
Special package prices
For remaining 2022 dates only - deposit needed to secure your booking. T's & C's apply.

INtimate wedding package
Round bridal bouquet, filled with white roses, gypsophila and various types of foliage
Groom's buttonhole, and two further adult buttonholes
Two gypsophila bouquets for bridesmaids
Two ladies corsages (for Mum's/Nan's ETC)
Delivered to you on the big day for just £150
not enough? Or too much? email us today, and we will discuss your options.
Wedding Special Offer
Best fit wedding package
This package is one of our most popular packages; we work together to choose the flowers that go with your colour theme - choosing the highest quality flowers, in your colour choice! Whether you want a mix of everything bright and colourful, subtle pastels, or greens and whites, we can work together to plan your floral dreams! Some flowers will not be included in the pricing of this package, but we can add them on for an extra cost - but don't worry, we will do our best to fit within your budget!
Included in this package is
Bridal bouquet - either shower, rustic, or round
Groom's buttonhole, and up to 5 other buttonholes
4 x Bridesmaids bouquets (adults)
2 x Flower girls - either single rose posies, gypsophila bouquets, or fairy wands! We can even supplypetals for baskets
Long & low for registrar table and/or top table
Two thank you bouquets - aqua packed (already in water) and boxed up ready for speeches!
Get all of this for discounted price of £475! Whilst remaining dates last - deposit needed to secure bookings. T's & C's Apply.
includes delivery up to 3 addresses on the morning off - within 10 miles of each other
Flower colour can be chosen - However, if different flowers are wanted, we can discuss having a personalized quote to work to the couples individual wants/needs for their special day.
*This quote is only available for new wedding quotes - deposit must be paid before 1st January 2022 to secure booking and price.
*Reminder I only take one wedding per day so once I am booked I cannot take on any more weddings
Venue decor and Florist
Along with our friends at Simply Elegant Occasions, we have come together to offer you a variety of fabulous packages, perfect for your special day. We have worked alongside Karen for years, at many weddings, and always recommend the company, in our eyes, they are simply the best! With our packages, you get two professionals, for one amazing price!
KT PACKAGE
The first package we offer together, is the 'KT' package, simply named after us, Karen and Tilly! This package offers you absolutely unlimited venue decor (not including draping or table cloths) as well as your floral needs, at a discounted price for a limited time only! Karen supply's everything, from LOVE letters, table centre pieces, artificial flowers, wishing well, chair covers and sashes, and so much more - this package gives allows you to choose whatever you like from her stock! And if you wish to have draping, or table cloths, Karen can quote you for those separately, too. So, what do you get flower wise then?! Well, you will receive either a round bridal, or shower bouquet for bride, up to four bridesmaids bouquets, two flower girls (fairy wands, rose petals, or a single flower with foliage), up to 10 buttonholes and corsages, one long and low for top table (which can be used on ceremony table as well!). And to top that off, two thank you bouquets, to give out on speeches. The flowers will be your choice of flowers and colours, made to whatever style of your choosing, depending on what is available at your time of year. All of this, as well as the help and support from two professionals working together to ensure your vision comes to light for just £1250!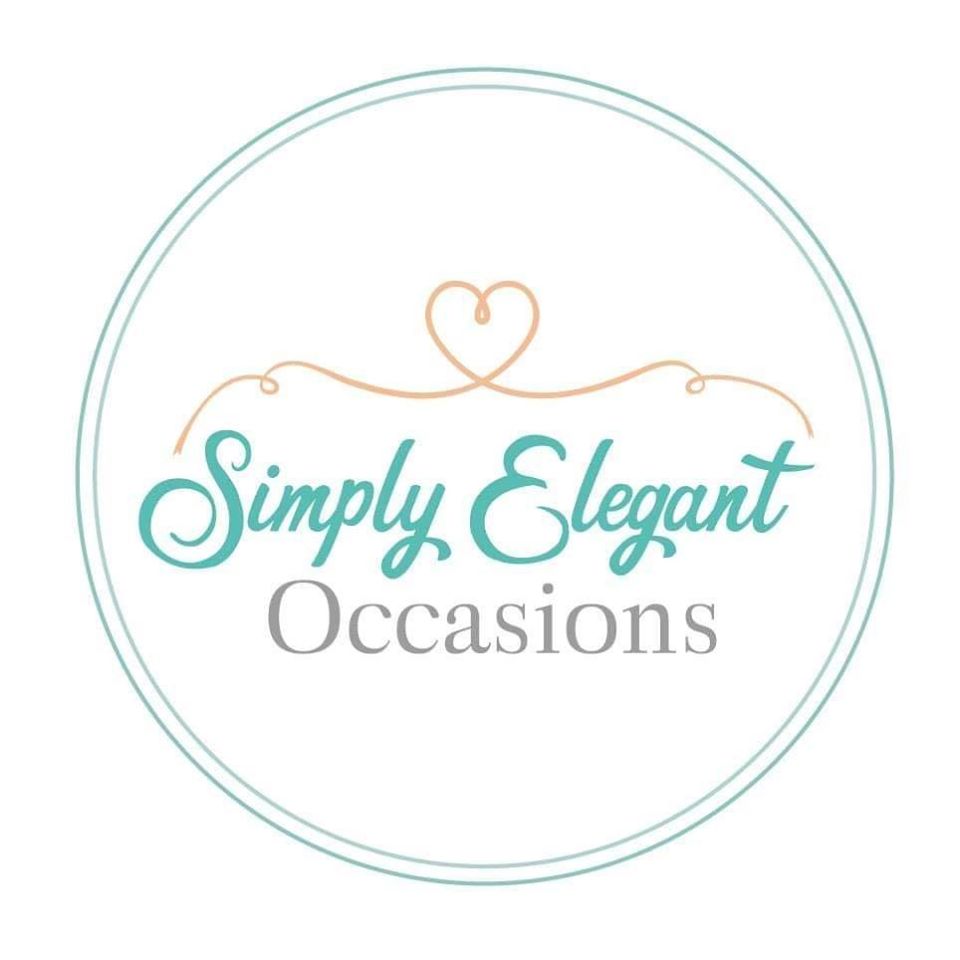 For chair covers, centre pieces, backdrop, candycart and more Simply Elegant can transform your venue with a package to suit you. Check out our reviews!
© Copyright Tilly's Flowers